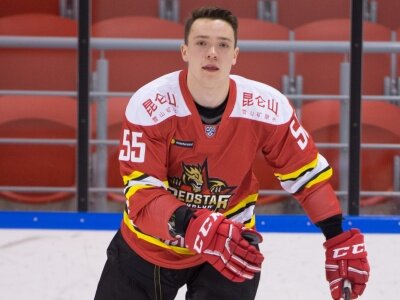 Pavel Vorobei - KHL's Rookie of the Week
Source: KHL official website
05.09.2017

To mark the end of the second week's play of the tenth season of the Championship, The Kontinental Hockey League has named the best players of the week in four categories.

– Best goaltender was Alexander Yeryomenko (Dynamo Moscow);
– Best defenseman was Andrej Meszaros (Slovan);
– Best forward was Nigel Dawes (Barys);

– Best rookie was 19-year-old Kunlun Red Star defenseman Pavel Vorobei, who was given three outings and celebrated victory in all three, ending each game with a positive rating on his way to posting a +4 for the week. His stats for the last seven days also include 4 shots, 5 blocks, an average of 15 minutes 46 seconds on the ice, and an assist against Traktor in Chelyabinsk – the first point in Vorobei's KHL career.