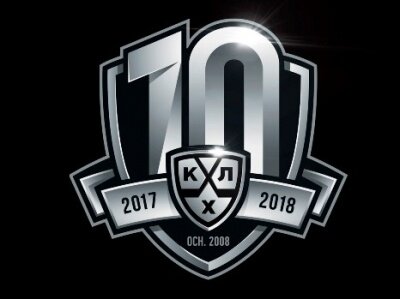 A new season on the horizon; a new team taking shape
Source: Club Press-Office
02.06.2017

And so begins June, the one month of the year which can truly be described as dead from the KHL point of view. A time when the inhabitants of Hockey Town set off on vacation, rest their weary limbs, clear their heads, relax and recuperate. A month later and the strength returns, the adrenaline flows through the veins, and the camps are buzzing with activity: pre-season training, friendlies, tournaments... In summer, even though the days grow longer, the weeks seem to fly past.

As for Kunlun's preseason, we already have the schedule and the venues; all we need is a team, so now is the ideal time to present the fans with a progress report on the tireless work performed over the past few weeks by our awesome foursome - general manager Vladimir Krechin, head coach Mike Keenan, and assistants Igor Kravchuk and Bobby Carpenter - as they assemble a new roster capable of building on the success achieved in our debut season.

The drawing board was not completely blank. Two players who arrived last year, Tomi Karhunen and Zach Yuen, signed two-year contracts, and can be regarded as part of Vladimir Yurzinov's legacy for Mike Keenan to inherit. With a goaltender and an offense-minded defenseman already in place, the Canadian specialist wasted no time in negotiating contract extensions for three more players: two defensemen, Joonas Jarvinen and Brett Bellemore, plus forward Alexei Ponikarovsky.

It was a move which spoke volumes about the kind of team the new boss was building, as these were big signings in more ways than one: Ponikarovsky stands 6'4" and weighs 227lbs; Bellemore is 6'4" and 225lbs; Jarvinen 6'3" and 222lbs. It could hardly be clearer. Iron Mike wants powerful, athletic players that can hold their own in a physical battle.

This was underlined by the arrival of goaltender Magnus Hellberg. The 26-year-old Swede is 6' 5" and 201lbs – not as big as Mikko Koskinen or Vasily Koshechkin, granted, but bigger than most. For the last five years, his imposing frame has been guarding the nets in North America, albeit mostly in the AHL, but he was given two outings in the NHL last season for the New York Rangers, and he kept the opposition off the scoreboard in one of them.

It is tempting to wonder whether the decision to recruit Hellberg was influenced by his resemblance to Koshechkin, with whom Keenan won the Gagarin Cup for Magnitogorsk in 2014. In any case, we can safely assume that the head coach's triumphant season with Metallurg played a part in another of the new signings: defenseman Rinat Ibragimov was part of that victorious Metallurg side, but now, following spells with Ugra, Sibir, Amur, and HC Sochi, he will be playing in the colors of Kunlun. Ibragimov, incidentally, also won the Russian championship with Magnitogorsk before the KHL era, back in 2006-07, and while he may not be as big as the heavyweights mentioned above, at 6'0" and 198lbs he could still be a formidable physical presence.

The same could be said about two new defensemen who have joined the collective: Canadians Geoff Kinrade (6'0" and 185lbs) and Jesse Blacker (6'1" and 190lbs). 31-year-old Kinrade, a Calder Cup winner in 2010-11 and veteran of a solitary NHL appearance for Tampa Bay Lightning, is already familiar to KHL fans, having spent the 2016-17 campaign with Neftekhimik (6+10 in 35 games, +3), and the season before at Medvescak and Admiral. Blacker is new to our League, but gained experience on European ice last year with Nuremberg, and as a CHL Memorial Cup winner and two-time OHL Champion, he is no stranger to winning. Like Kinrade, he has a lone NHL outing on his resume, with the Anaheim Ducks, and significantly, both players were part of the Team Canada roster at last season's Deutschland Cup, under head coach Dave King and his assistant, Mike Pelino, who for decades has worked alongside Mike Keenan.

Our fans will see many familiar faces among the new forwards. From Neftekhimik, along with D-man Kinrade, we welcome Richard Gynge and Konstantin Makarov. Last season the pair managed 40 points between them, with the 30-year-old Swede grabbing the lion's share (24+16 in 57 games), while the 31-year-old Russian added five goals and three assists in 34 outings. Their wealth of experience in the KHL - 303 games, 127 (63+64) points from Makarov; 201 games, 113 (63+50) points from Gynge - may prove invaluable over the coming campaign.

Another Swede, Andreas Thuresson, returns to the KHL after two-year break. In 2014-15 he played 47 games for Sibir Novosibirsk and Severstal Cherepovets scoring 25 points (15+10)/

Talk of experience leads us smoothly to Andrei Kostitsyn, whose record on this score is matched only by that of Ponikarovsky. Still only 32, the Belarusian forward has enjoyed spells with the Montreal Canadiens (420 games, 110 goals, 119 assists) and Nashville Predators (27 games, 7 goals, 9 assists), and like Kinrade is a Calder Cup champion. Andrei has played for the Belarus national team at every level, and his KHL career includes tours of duty with Tractor, Torpedo and HC Sochi, yielding 173 points (78+95) in 284 games.

And where would we be without the Finns? Admittedly, we will have fewer next season, but Suomi is still well represented. Joining Karhunen and Jarvinen will be two forwards: 29-year-old Vili Sopanen, who was top scorer (20+26 in 41 games) for the Pelicans in Finland's Liiga last season, and 27-year-old Matias Myttynen, who had a good 2016-17 Liiga campaign with Kalpa (14+25 in 56 games). To return to the theme of physical size, this pair are also unlikely to win many hide-and-go-seek games: Myttynen is 6'2" and 194lbs, while Sopanen is 6'3" and 218lbs.

Finally, another familiar face for KHL fans – Canadian forward Kyle Chipchura. Last season he plied his trade at Slovan Bratislava (59 games, 13 goals, 16 assists) after spending nine seasons in the NHL with the Canadiens, Ducks and Coyotes (totals: 481 games, 31 goals, 73 assists). His trophy haul includes a Calder Cup and an U20 World Junior Championships gold, and yes, we have another big guy: Kyle is 6'2" and weighs in at 203lbs.

We must also mention another important group of incoming players. They are hardly household names: Cory Kane, Brandon Wong, Greg Squires, Mikael Tam and Brandon Yip have been playing in the lower-tier North American leagues or in Europe, but the important factor is not their experience, but their background. Yes, you guessed correctly - all have Chinese origins, and thanks to the birth of our club they can now move back home and still play their hockey, just like Zach Yuen and Rudi Ying before them, and their goal is to represent the People's Republic at the 2022 Winter Olympics. Nurturing the players for a Chinese team for the Olympiad is, of course, one of the important tasks assigned to HC Kunlun Red Star.

That rounds up our overview of the players who will don the colors and defend the honor of our club in the forthcoming 2017-18 season, but the list is not quite complete. We can expect further new signings in the not-too-distant future, including one which will make headlines far and wide. The details must remain secret for now, but watch this space!