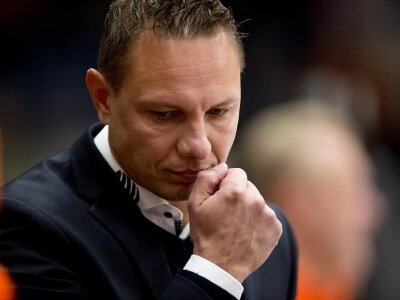 Eyes on Finland! Jussi Tapola becomes our new head coach
Source: Club Press-Office
23.02.2018

We are excited and honored to name Jussi Tapola as our new head coach. 43-year-old specialist will be guiding Kunlun Red Star in 2018-19 KHL Championship.

Tapola comes to China from his native Finland where he enjoyed five years of successful work with Tappara winning SM-Liiga silver medal as assistant coach and then adding one more silver and two golds as head coach.

Prior to Tappara, he was working with Finnish national youth teams in 2009-12. He was also a member of Team Finland this season assisting Lauri Marjamaki at all major tournaments including 2018 Winter Olympics in PyeongChang.

"Jussi Tapola is one of the youngest and most promising coaches in European hockey", said KRS President of Men's Hockey Raitis Pilsetnieks. "At the same time he has already got a wealth of experience winning titles in Finland and working with the national team at the very top level. Moving to KHL is a natural new step in his fast developing career. And for our club – young and developing as well – this will also be a new turn. I hope, both parties will benefit from this move."

Tapola's assistants in Kunlun Red Star will be named later.

Photo: Tomi Hänninen