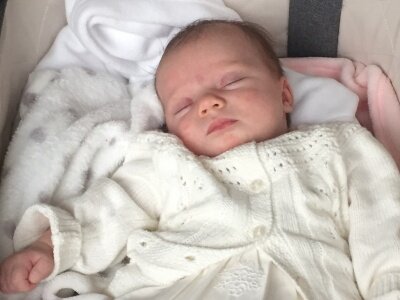 Raising Dragons – the Kunlun family keeps on growing
Source: Club Press-Office
05.02.2017

Saturday was a memorable for our leading scorer, Chad Rau, and not because of events on the ice in Novokuznetsk. Two assists in the win against Metallurg was a good return, but not quite a career highlight. Instead, Chad will remember Saturday for a big event taking place across the ocean – the birth of his second child.

The boy will be called Brooke. "We picked up a name before, once it became clear that he'd be born while I was away." Everyone at Kunlun wishes Chad and his family every happiness … and the blessings of our Chinese dragons!

Little Brooke isn't the only new arrival in the Kunlun ranks this season. Back in September, we celebrated the arrival of Ester Bakos, who you can see in the photo above. It happened that her father, Martin, was recovering from injury at the time and was able to get home and spend some time with his new daughter. As a result, we have a nice photo of the happy family taken in Slovakia when Martin and wife Paula christened Esther in November.

We're already looking forward to seeing the first photos of Brooke Rau, and we'll share them as soon as we can. In the meantime, though, Kunlun is expecting a third new face in the near future. For now we'll leave you to guess who's in line to be our next proud father.