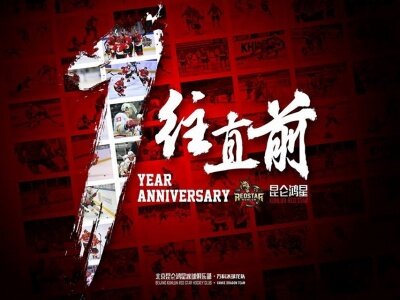 One down, many more to go!
Source: Club Press-Office
25.06.2017

Today, HC Beijing Kunlun Red Star celebrates its first birthday.

June 25, 2016, next day after KHL's Board of Directors formally accepted Kunlun Red Star as a competing team in the 2016-17 season, our newly formed club signed official contract with the League in Beijing, during Russian President Vladimir Putin's official visit to China. In the presence of Mr. Putin and his Chinese counterpart Xi Jinping, the historic document was signed by KHL Chairman Gennady Timchenko and Kunlun Red Star Chairman Billy Ngok.