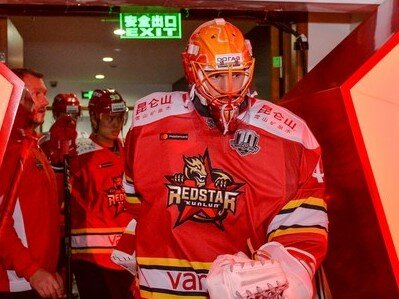 Magnus Hellberg - KHL's Goalie of the Week
Source: KHL official website
18.09.2017

To mark the end of the fourth week's play of the tenth season of the Championship, The Kontinental Hockey League has named the best players of the week in four categories.

– Best goaltender was Magnus Hellberg (Kunlun Red Star), The Swedish netminder had a perfect week, in that he was given two outings and did not allow a single goal. His current shutout series now stretches to 120 minutes;

– Best defenseman was another Staffan Kronwall (Lokomotiv);
– Best forward was Ilya Kovalchuk (SKA);
– Best rookie 18-year-old Jokerit forward Eeli Tolvanen.